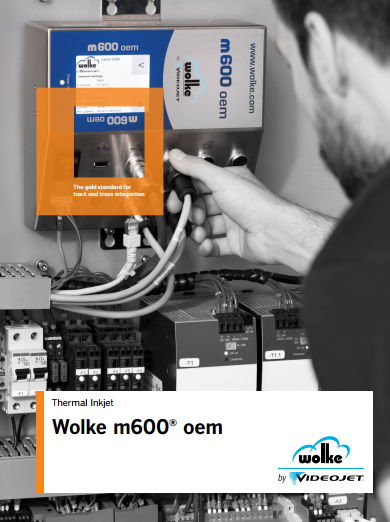 Wolke is the trusted leader in thermal inkjet innovation – built to fit, designed to perform.
Intelligent in design and practical in build, the m600 oem delivers breakthrough integration versatility combined with the industry's most powerful data handling and global track and trace capabilities.
Download the Wolke m600 oem brochure to find out how you can meet present and future serialization requirements.
Submit your details now to access the content