CO2 laser Marking machines are gas lasers marking machines that are based on carbon dioxide gas mixture. CO2 laser Marking machines are mainly used/suited for working on non-metallic materials and on most plastics. They have very good beam quality and are therefore the most widely used laser types. CO2 laser Marking machines mark with low intensity as compared to a Fiber Laser marking machine.
CO2 laser marking machines are ideal for high speed precision marking and are extensively used in food, drug, or alcohol packaging, electronic components, integrated circuits, electrical appliances, mobile communications, building materials, and PVC pipes, to name a few. CO2 Laser marking machine also provides the best industrial solution for product identification and traceability and can perform Marking/Engraving/Coding/Itching with ease.
Some of the CO2 laser Marking machine applications are listed as below:
All types of Plastics such as PP, ABS, PVC, PBT, PE etc.
Pet Bottles
Glass
Acrylic
Wood
Ceramics
Plastic
Foils & films
Leather and much more
Videojet Technologies have 3 major models of CO2 Laser marking machine.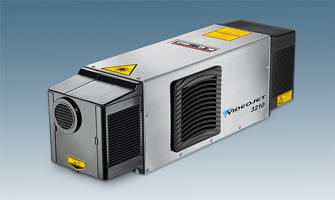 Experience German engineering with superior component design at an accessible price
Single box solution with an intuitive interface and small footprint allows for easy integration and operation
Achieve superior code quality with the precision and permanence of laser without worrying about consumables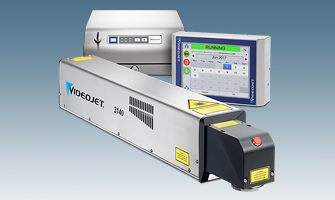 10W CO2 laser marking with CLARiTY™ touchscreen controller, engineered to minimize coding mistakes
High performance delivers crisp codes on moderate line speed applications
Line set-up wizard aids fast product changeovers, maximizing uptime
Virtually no maintenance and limited consumables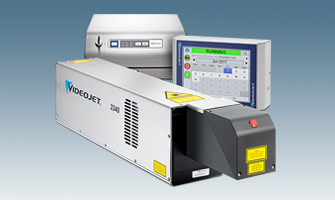 30W CO2 laser marking with CLARiTY™ touchscreen controller, engineered to minimize coding mistakes
Extended mark speed capability of up to 150,000 products per hour, ideal for high line speed applications
High speed variable coding and data buffering, combined with the largest mark window in the industry, help increase throughput and performance
Integration features for fast install and set-up
Videojet 3640 CO2 Laser Marking Machine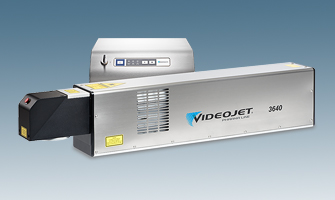 60W CO2 laser marking with optional CLARiTY™ touchscreen controller, engineered to minimise coding mistakes
Fastest laser marking system with mark speed capability of up to 2,100 characters per second
High-speed serialisation for pharmaceutical and tobacco applications, delivering unique and serialized codes at high production speeds
Widest marking field reduces the number of lasers that are required to cover multi-lane / wide web applications, reducing investment and running cost
Contact Us
Sales and Marketing contact:
9:30 AM – 6:30 PM (Monday – Friday)
Service and Technical support
Laser Marking Systems Resources