Fiber Laser Marking machine
Fiber laser marking machine is the most acknowledged laser marking system due to its adaptability, negligible maintenance and virutally zero requirement of consumables. For Fiber Laser , we use Ytterbium as the Source, which has a very high rated Life, appx 1 Lacs working hr under standard working conditions.
Apart from stand alone marking applications of Logos, QR codes, 2D codes, on Auto parts,Fiber laser marking machines are designed for high speed marking applications and are extensively used in the segments :beverage, pharmaceutical and extrusion .manufacturers who need to code data such as expiry information, lot and batch numbers, and other critical production information at high speed and with precision. Fiber Laser marking machine provides the best industrial solution for product identification and traceability and can perform Marking/Engraving/Coding/Itching on all types of metals with ease.
Fiber laser Marking machine can mark on substrates such as:
All types Plastics such as PP, ABS, PVC, PBT, PE etc.
Plastic Bottles
Coated Metals, Coated Glass, Fiber Glass, Laminates, PP labels etc.
Acrylic
Wood
Foam
Rubber
Cast Iron
Leather and much more
Videojet Technologies has 4 major models of Fiber Laser marking machines: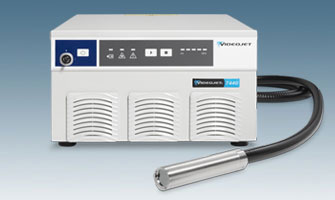 20-Watt and 30-Watt fiber lasers are the first to feature the Lightfoot™ marking head, making them easy to integrate, operate and service.
The Lightfoot™ marking head is one of a kind, smallest in the industry both in size and weight, and IP69 rated for use in washdown and harsh environments.
Designed to deliver high-quality, permanent codes for a wide range of marking applications, are an ideal solution for parts-marking, food, beverage, consumer packaged goods, pharmaceutical and cosmetics manufacturers who have space limitations, are looking for simple integrations, or do frequent rapid changeovers.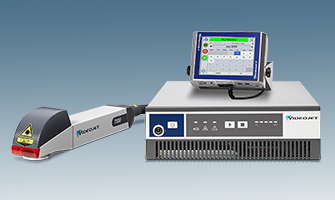 7230 10-Watt and 7330 20-Watt fiber lasers for marking permanent quality codes on robust, high-density materials
Light, compact and adaptable laser marking solutions offering high-speed marking, with complex data, easy operability and industry-leading integration capabilities
Designed for demanding production schedules in the Parts-Marking, Food, Beverage, Consumer Packaged Goods (CPG) and Pharmaceutical industries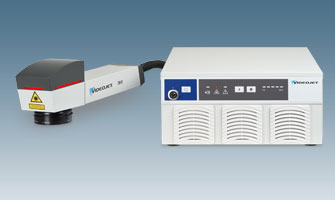 100-Watt fiber laser marking high contrast at high speed
Quality marking on robust plastic and metal materials
Maximum single line speed: 600m/min (1968 ft/min)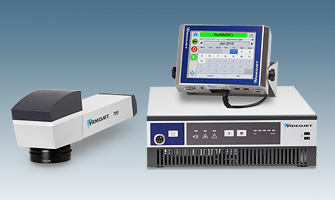 50-Watt fiber laser marks high contrast at high speed
Quality marking on robust plastic and metal materials
Maximum single line speed: 440m/min (1440 ft/min)
Contact Us
Sales and Marketing contact:
9:30 AM – 6:30 PM (Monday – Friday)
Service and Technical support
Laser Marking Systems Resources
Additional Resources