Thermal Transfer Printing Machine
Thermal Transfer Overprinting (TTO) is a printing technology used in industrial settings for Coding & marking for products. For Segments like Foods and beverages, pharmaceuticals, Salty snacks, Retails, FMCG etc TTO is the suitable solution.
TTO printers are ribbon-based technology ribbon to transfer ink onto various surfaces, such as flexible packaging materials, labels, and films.
Reasons to consider using Videojet's TTO printer for your coding requirements:
High-quality and consistent prints: Its high-resolution printer. It gives clear, crisp, & legible prints, and expiration dates are accurately displayed on the substrate.
Flexibility in coding: There is no restriction of no. of line orientation. You can print whatever you want in specific print window. You can Realtime date time in codes.
Track and trace Requirement: It can print clear and scannable static and dynamic QR codes/ linear code needed by customers.
Cost-effective: Lower operating expenses, longer length ribbons, and low maintenance requirements. Can operated with centralised PC.
Speed and efficiency: Our TTO machine can operate at high speeds 1mm to 1000mm/sec, making them ideal for high-volume production lines, improving overall productivity.
Compliance and traceability: Our printers are designed and function to meet regulatory requirements and enables efficient tracking of products throughout the supply chain.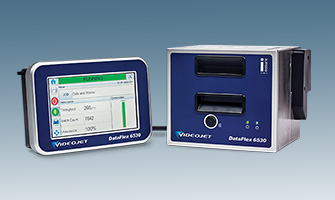 Videojet iAssure™ intelligent technology which automatically detects common print defects, helping to reduce unwanted waste or reworked product
Intelligent Motion™ technology removes the need for compressed air and associated costs and downtime, maximizing consistent print quality and printhead life
Quick change printhead and minimal wear parts reduce the time production is interrupted when replacements are required
Modular design that easily integrates into your production line and includes the option to mount the power supply and connection hub in the host machine control cabinet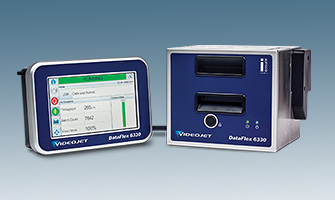 Videojet iAssure™ intelligent technology which automatically detects common print defects, helping to reduce unwanted waste or reworked product
Intelligent Motion™ technology removes the need for compressed air and associated costs and downtime, maximizing consistent print quality and printhead life
Quick change printhead and minimal wear parts reduce the time production is interrupted when replacements are required
Modular design that easily integrates into your production line and includes the option to mount the power supply and connection hub in the host machine control cabinet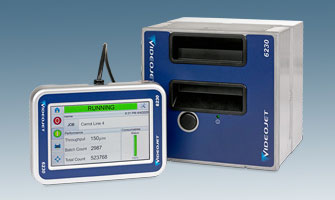 Intuitive tablet-like 5" touchscreen controller with CLARiTY™ interface used in other Videojet technologies
Simple cassette design holds 700m maximum of ribbon to allow for longer runs, and offers a safer and easier way to replenish ribbon, with minimal impact to production
Code assurance comes as standard when using templates created by CLARiSOFT™ or VideojetConnect Design software
Contact Us
Sales and Marketing contact:
9:30 AM – 6:30 PM (Monday – Friday)
Service and Technical support
TTO Resources
Additional Resources