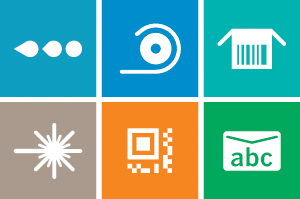 Videojet industrial printers help customers in the consumer packaged goods, pharmaceutical, and industrial goods industries. The most recently launched industrial printing solutions help improve productivity, protect and grow brands, and stay ahead of industry trends and regulations. Videojet's latest product launches include innovative Continuous Inkjet Printers (CIJ), Laser Marking Systems, Thermal Transfer Overprinters (TTO), Thermal Inkjet Printers (TIJ), as well as Case Coding Printers and Print & Apply Labeling Systems (LPA).
Latest Industrial Printing Solutions for Coding and Marking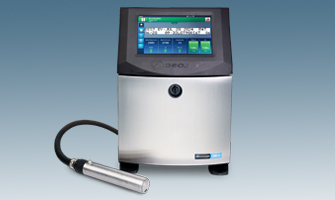 Soft-pigmented CIJ printer that performs and behaves like a dye-based printer
Maintain consistent quality and contrast over time with codes that remain readable and don't fade over time
Videojet OPTIMiZE provides on-screen alerts with expert diagnostics, analytics and guides to enhance everyday printer performance
Easy to operate tablet-inspired 10" touchscreen display with SIMPLICiTY™ interface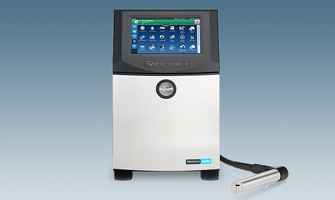 Harness digital capabilities to reduce downtime with Videojet MAXIMiZE™
Extend interval between printhead cleanings with the 1880 ink build-up sensor and auto-rinse feature
Optimize for washdown with a 316 grade stainless steel, IP66 rated cabinet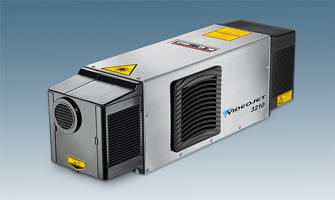 Experience German engineering with superior component design at an accessible price
Single box solution with an intuitive interface and small footprint allows for easy integration and operation
Achieve superior code quality with the precision and permanence of laser without worrying about consumables
Videojet® 1240/1280 CIJ Printer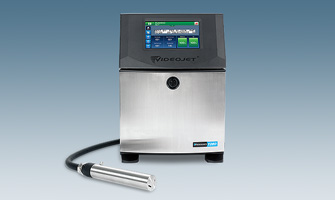 Easy to operate 8" tablet-inspired touchscreen display with SIMPLICiTY™ interface
Achieve stable performance and reliability across a broad range of operating conditions with the proven Videojet printhead and fluid systems
One, easy-to-replace Videojet SmartCell™ service module
All basic I/O ports included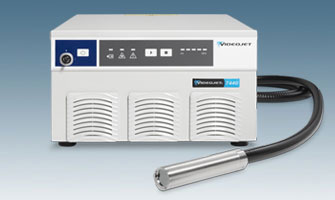 20-Watt and 30-Watt fiber lasers are the first to feature the Lightfoot™ marking head, making them easy to integrate, operate and service.
The Lightfoot™ marking head is one of a kind, smallest in the industry both in size and weight, and IP69 rated for use in washdown and harsh environments.
Designed to deliver high-quality, permanent codes for a wide range of marking applications, are an ideal solution for parts-marking, food, beverage, consumer packaged goods, pharmaceutical and cosmetics manufacturers who have space limitations, are looking for simple integrations, or do frequent rapid changeovers.
Additional Resources
Contact Us
Sales and Marketing contact:
9:30 AM – 6:30 PM (Monday – Friday)
Service and Technical support